As we covered in Part 1 and Part 2 of this series, recordkeeping and administration of retirement plans is multifaceted, and the proposals for these services reflect that complexity. The proposals also serve as marketing documents for the vendors and must be evaluated with an eye for differentiation and services. A scoring matrix can assist in evaluating vendors during a Request for Proposal (RFP) process.
The substance of most proposals fits within one of the following eight categories: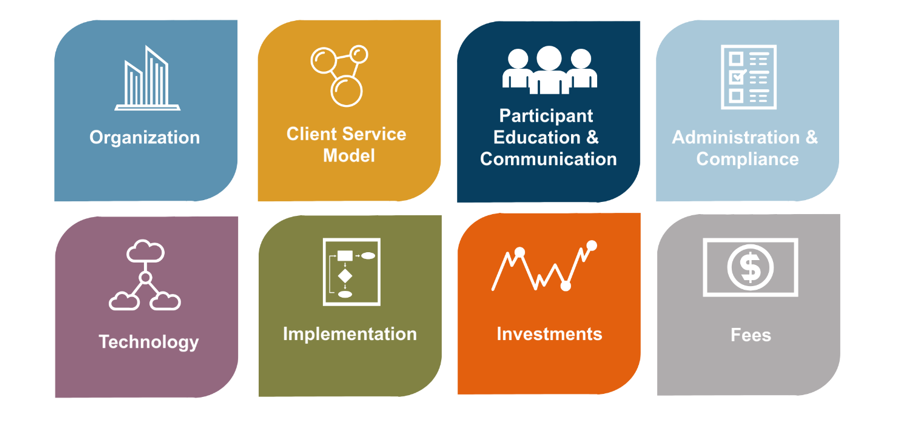 In Part 3, we discuss the criteria surrounding the vendor's investment requirements and/or constraints and how its business model could impact its pricing strategy.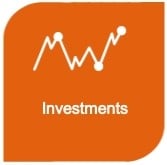 Historically, investment fund selection was integrated with the vendor search process as it drove the pricing discussions. As plan sponsors have increasingly sought to utilize non-proprietary investment options, the role of investments in the vendor search process has transitioned from specifically defining the investment lineup to understanding each vendor's investment requirements and/or constraints.


Consider:
How much of the current investment menu the plan sponsor would like to retain following the vendor search?
Does the proposing vendor require any proprietary investment fund requirements?
Some vendors will offer pricing concessions for the use of proprietary investment funds. Appropriate due diligence is required for the selection of investment funds.
Managed account programs are important differentiators for recordkeepers. Understanding how these programs work is a key component in the recordkeeper search process.
---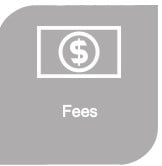 Reviewing fees is a key step of any RFP process and that is no different for a retirement plan recordkeeper search. When reviewing fees, it is important to remember the 'reasonableness' standard mandated for committees under ERISA. In other words, it is necessary to review fees in light of the quality of services being proposed. Given the fee compression over the past three decades, it is important for committees to understand the recordkeeper's business model and the impact that may have on its pricing strategy.

Consider:
Does the recordkeeper have a preferred pricing model (e.g. asset based, per participant, etc.)? Does the committee have a preferred pricing model?
Does the recordkeeper impose proprietary fund requirements of the investment funds offered to participants or do they allow open architecture?
Can the recordkeeper support alternative fee assessment methods?
Many committees desire transparent pricing to both participants and the plan sponsor. Can the recordkeeper support this?
Seek a complete list of transactional fees (e.g. loan setup and maintenance, distribution, QDRO processing, plan level fund changes, etc.).
Each of these categories are important, but they may be weighted differently depending on the specific needs of the plan and goals for the search. Some plans have more complex compliance needs and may give that category more weight in the final analysis. Others may value high touch participant education and advice offerings, or state of the art tools and calculators and will more heavily weigh participant communication and advice or technology. The scoring matrix should work with the goals and objectives outlined in the search.
---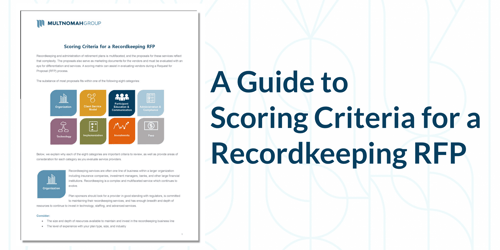 If you're interested in our full guide focused on RFP scoring criteria, please click here.
---
Multnomah Group is a registered investment adviser, registered with the Securities and Exchange Commission. Any information contained herein or on Multnomah Group's website is provided for educational purposes only and does not intend to make an offer or solicitation for the sale or purchase of any specific securities, investments, or investment strategies. Investments involve risk and, unless otherwise stated, are not guaranteed. Multnomah Group does not provide legal or tax advice.