Our Technical Services Committee has released the 2023 Regulatory Update! Our annual Regulatory Update provides an overview of current legal and legislative events impacting the retirement plan and investment industry.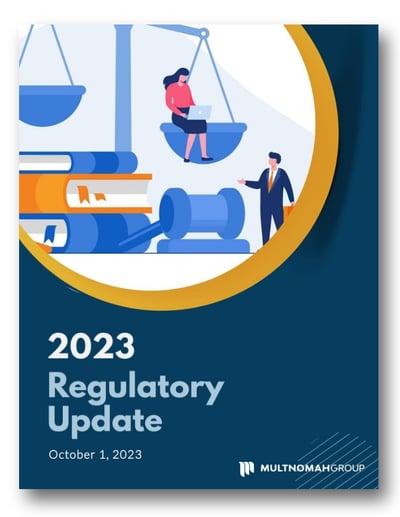 This year, the most significant area of activity likely falls in the legislative space with SECURE 2.0. SECURE 2.0 closed some of the gaps in the original SECURE Act and introduced a variety of new provisions, many of which expand a participant's access to retirement funds. Practitioners have spent much of 2023 writing about and interpreting the new rules.
The IRS provided regulatory updates as it relates to its part of SECURE 2.0 and the DOL released its ESG guidance, facing backlash almost immediately.
We provide more details on these developments and more in this edition of our annual Regulatory Update.