Last week, we took part in the first annual We Believe in Portland clean-up with AdoptOneBlock, Thesis and Boly:Welch. It was inspiring to see so many people come together to show their commitment to the community!
Starting at the Pioneer Courthouse Square in downtown Portland, more than 500 volunteers descended on the city with the collective goal of cleaning up downtown. More than 125 teams worked on assigned blocks to cover as much of the city as possible. We were grateful to be surrounded by people and their businesses who care about Portland.
We hope you enjoy these few photos from our We Believe in Portland afternoon.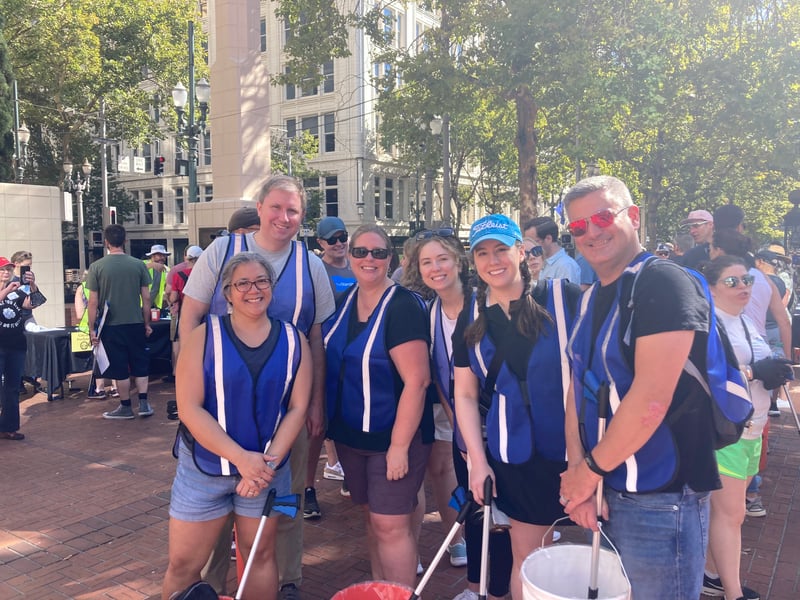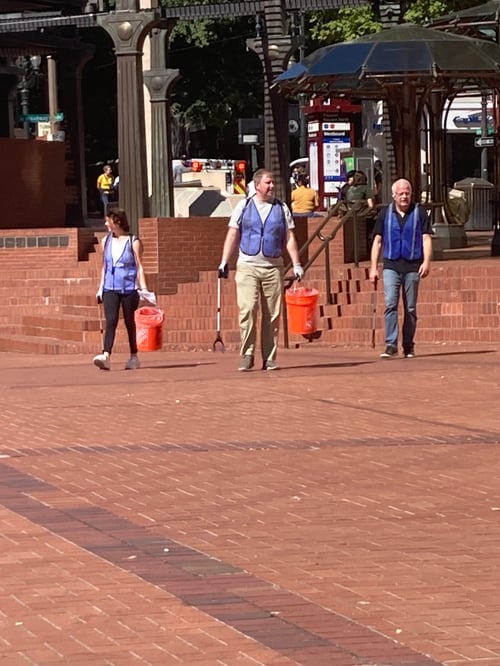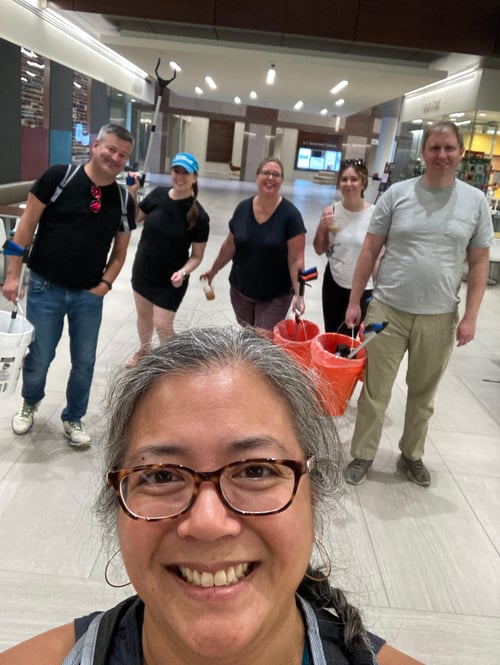 ---
---
Multnomah Group is a registered investment adviser, registered with the Securities and Exchange Commission. Any information contained herein or on Multnomah Group's website is provided for educational purposes only and does not intend to make an offer or solicitation for the sale or purchase of any specific securities, investments, or investment strategies. Investments involve risk and, unless otherwise stated, are not guaranteed. Multnomah Group does not provide legal or tax advice. Any views expressed herein are those of the author(s) and not necessarily those of Multnomah Group or Multnomah Group's clients.